Got confidential items that need shredding?
We've got you covered.
Shredding is a long and boring task, right? But it's important. You need to destroy confidential documents to minimise risk and protect privacy. That's why it's good to know you can trust paper shredding to the Squab team.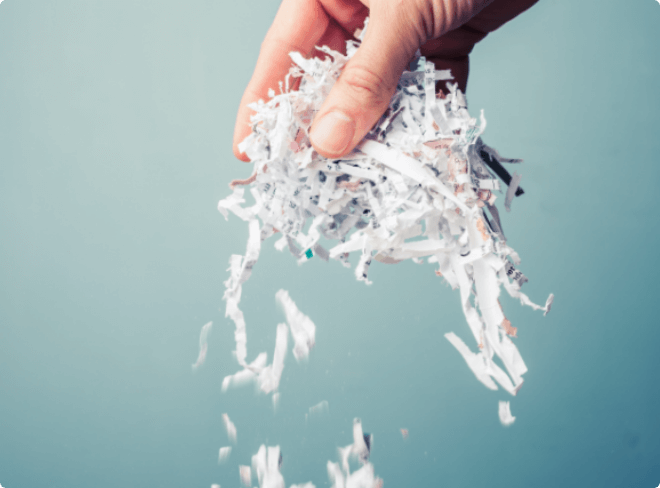 Paper Shredding
Confidential document destruction
Squab offers confidential document destruction services to households & businesses in Leamington Spa, Warwick, Stratford-upon-Avon, Kenilworth, Rugby, Evesham, Rubery, Stowmarket, Bridgwater and surrounding areas, saving you time and money.
Let us dispose of your documents in a secure, timely manner so you can rest assured your personal information remains… personal.
You'll even get a certificate, if required. Remember – it's better to shred than to be sorry!
Our Process
Paper shredding taken off your hands and done properly.
Our paper shredding service is about as final as it comes. If you leave your unwanted documents with us, they'll be completely destroyed.
We use tools and experience to ensure every single page is destroyed beyond recognition, and we can do so at speed, thanks to industry-grade shredding machines.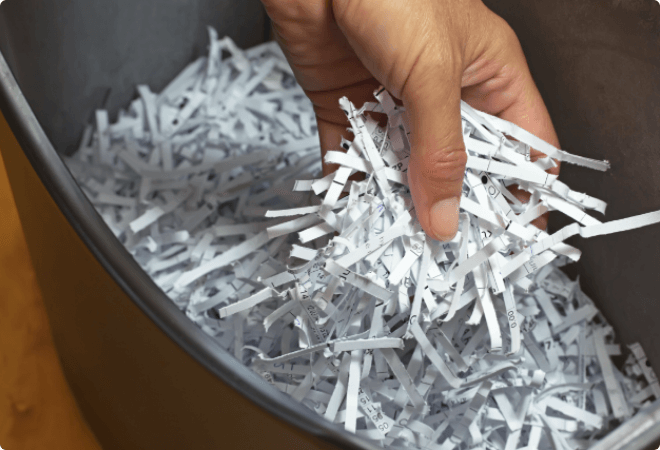 Our Locations
Find a location near you
Related Services
Everything you need in one place
You're in good hands. Here's what our customers had to say.