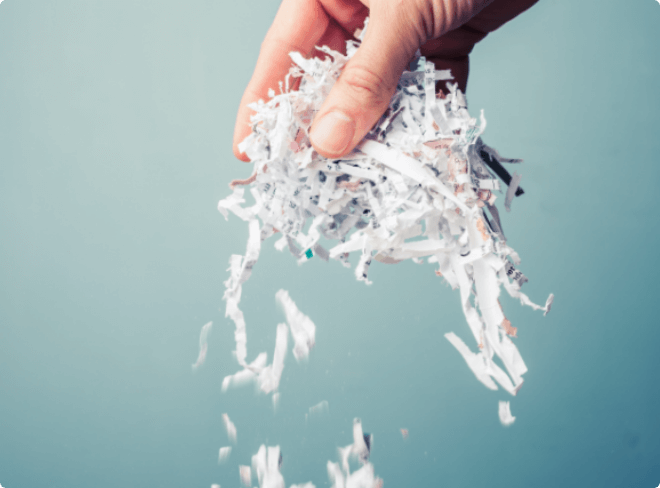 How does document shredding work?
Step 1
Step 2
Fill the sack/s with your obsolete paperwork; securely seal with a unique tag and return the sack/s to our Evesham depot.
Step 3
We will shred your paperwork at our secure facility. On completion, we'll provide you with a Certificate of Destruction.
Select your nearest Squab facility to collect your shredding sacks
Shredding – Alcester
Both domestic and business customers can benefit from Squab's document shredding service, which operates throughout Alcester and neighbouring districts, including Bidford, Kings Coughton, Salford Priors, and Wilmcote. Our Squab shredding service provides the ideal opportunity for you to securely destroy your obsolete personal and confidential paperwork, with Certificates of Destruction issued at the end of the process. We provide shredding sacks for you to fill, which can be conveniently ordered online, and then you drop off your full bags of paper to be shredded to our Evesham shredding facility, which is about 15 minutes by car from Alcester town centre.
Key features:
Established, reliable document shredding service
Secure; suitable for confidential and personal documents
Purpose-built shredding facility near Alcester, with CCTV monitored site
Order your Squab shredding sacks conveniently online
(Please note each sack, when full, should not exceed 16kg) Uniquely numbered security fasteners provided for tracking of process
CRB/DBS checked staff
Certificates of Destruction issued when documents are destroyed
Environmentally friendly; shredded paper is recycled
Other services include:
Squab Group is a trusted provider of commercial and domestic removals and storage services, alongside its confidential shredding service. We provide a range of high quality, value for money services to personal and business clients in Alcester and surrounding districts.
Situated just outside of Evesham, we are ideally located for customers from Broadway, Bidford, and Pershore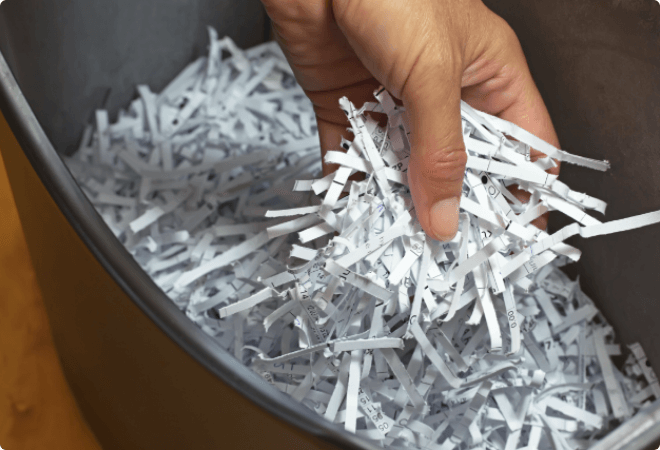 Related Services
Everything you need in one place