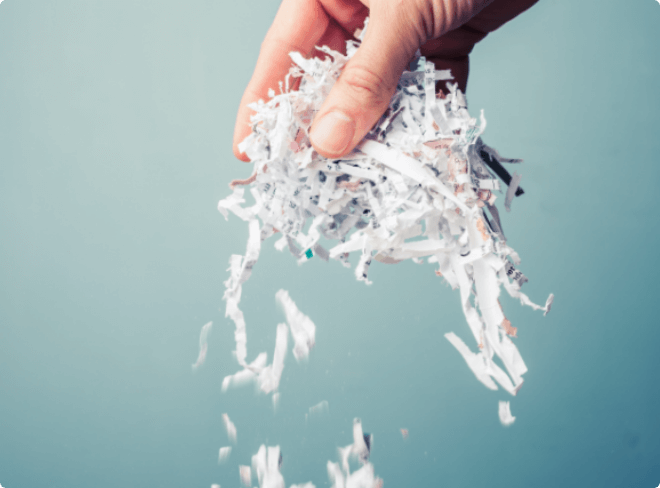 Need Secure, Professional Paper Shredding in Shenley?
Step 1
Your shredding solution starts with ordering as many shredding sacks as you need through our secure online store.
Step 2
Fill up the sacks, bags, boxes or archive boxes with your confidential documents to a maximum of 16 kg each.
Step 3
Tie up your sacks with the uniquely numbered ties provided and bring them over to our facility close to Shenley for secure paper shredding.
Select your nearest Squab facility to collect your shredding sacks
Get Professional Paper Shredding in Shenley
Are you at risk of privacy breaches? If you're putting your confidential personal and/or business documents into the bin or trying to shred them yourself with a standard home or office shredder, it's time to talk to our Shenley team of professional paper shredding experts.
They'll give you the straight facts about how costly and risky it is to leave your private and confidential paperwork exposed. For businesses, there's the added responsibility to protect the privacy of clients, suppliers, and employees too. All the more reason to get your paper shredding done by the professionals at our secure Shenley paper shredding facility. No amount of paper is too big or too small for us. We'll shred everything to the highest standards and issue a certificate of destruction when we're done.
Our Shenley Paper Shredding Services include:
Professional document destruction using our industrial paper shredder

Secure shredding of all sensitive and confidential documents  

Secure state-of-the-art aper shredding facility close to Shenley

Shredding sacks available for purchase from our secure online store

Each sack can hold up to 16 kg of paper

The shredding process is tracked using the unique security tags on each sack

Our CRB/DBS checked staff provide high quality service

A Certificate of Destruction is issued for your records

Our processes are environmentally friendly

We recycle as much shredded paper as possible
Other services include:
We also offer a wide range of additional services to Shenley residents and business owners Our paper shredding facility also provides a wide range of secure self storage units to suit your business and personal storage requirements. 
We are BAR members and British standards certified to provide professional removals. Let us ensure your next home or office move goes smoothly. We also offer a wide range of value-added services such as our onsite box shop and van hire.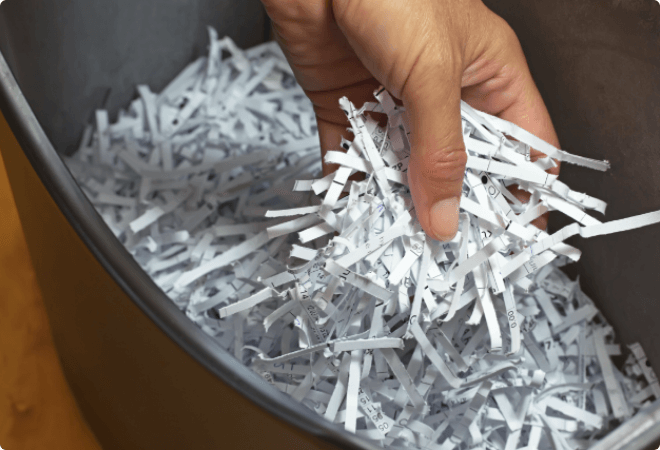 Related Services
Everything you need in one place