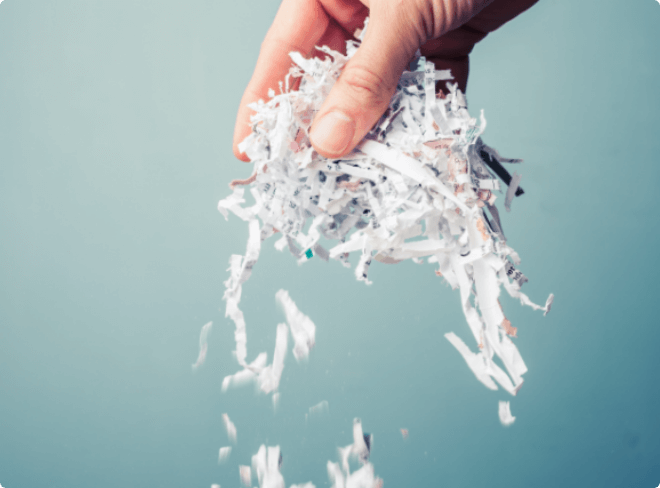 Paper shredding in Longbridge is simple
Step 1
Order your sacks online using our click and collect system. Each sack holds up to 16 kg of paper, and we'll shred as much or as little as you need us to.
Step 2
Fill the sacks up with obsolete documents and bring them over to our state-of-the-art paper shredding facility near Longbridge.
Step 3
Our Longbridge paper shredding team will professionally destroy your confidential records and provide you with a Certificate of Destruction.
Select your nearest Squab facility to collect your shredding sacks
Need Paper Shredding in Longbridge?
When it comes to disposing of confidential documents at your Longbridge home or office, you can't afford to trust a standard paper shredder to get the job done right. These machines simply don't have the technology to irrevocably destroy documents, which could lead to costly privacy breaches. In the workplace, shredding takes up time that employees could be spending on their primary duties. As a result, they may put it off during busy periods, leaving confidential documents vulnerable to exposure. By far the best way to ensure your private and confidential personal and business documents are thoroughly and completely destroyed is to make use of a professional paper shredding company such as Squab's Longbridge paper shredding facility.
Our Longbridge Paper Shredding Services Include:
Reliable document shredding by an established family-owned business

Highly secure business and personal confidential document destruction

High-security, purpose-built paper shredding facility near Longbridge

Professional paper shredding sacks are available for purchase online

Each sack carries a maximum of 16 kg of paper.

Uniquely numbered security fasteners allow you to track the process

Our staff are CRB/DBS checked

We provide Certificates of Destruction when documents are destroyed

Our process is environmentally friendly 

We recycle as much of our shredded paper as possible.
Additional Services Include:
In addition to offering professional paper shredding at our facility near Longbridge, Squab Group provides secure self storage services and professional home and office removals. Talk to our friendly team about the wide range of value-added services we offer including our onsite box shop and van hire.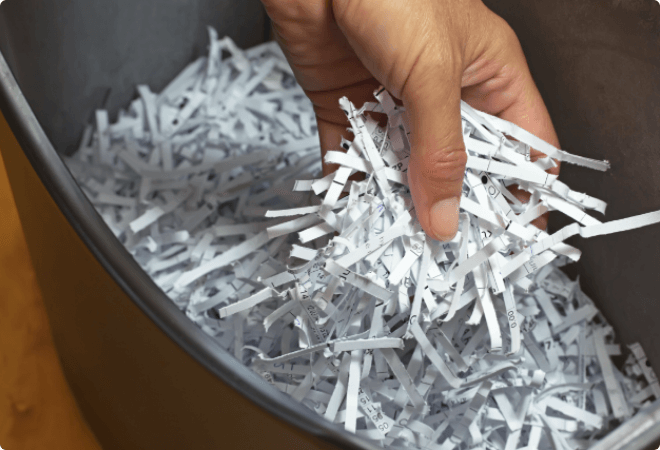 Related Services
Everything you need in one place